Welcome to Sachi-iro no One Room Wiki!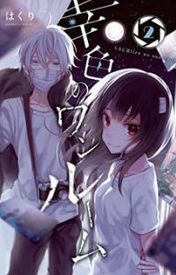 This is an ever-growing database dedicated to the manga "Sachi-iro no One Room", also known as "One Room of Happiness". The manga and it's spin-off were created by Hakuri and published by Square Enix CO, LTD.

There are currently 68 pages on the wiki, and anyone can help expand our knowledge of the series by adding new pages and images. This site contains SPOILERS.

Please be aware that this series contains the following subject matter: child abduction, physical abuse and sexual abuse of a minor. Suicide is a major theme within the series as well. Be mindful of this as you continue to read this wiki, read the manga, or watch the live-action TV series.
Introduction
Sachi-iro-no One Room, also known as One Room of Happiness, is about the relationship between 14 year old Sachi, a kidnapping victim and Onii-san, her kidnapper. When Onii-san kidnaps Sachi he is surprised when she happily agrees to go home with him. She tells him that he has rescued her from abusive parents and bullies at school. Then she proposes that they play a game: if they can escape the police and her parents, she will marry him. But if they are caught, they will die together. Onii-san agrees and the stage is set for a strange relationship full of discovery and complications.

Can Sachi and Onii-san learn to genuinely love each other? How long can they elude law enforcement? Read on to find out!
Latest Chapter
Chapter 56
Summary pending. Please help out by contributing here.